So… even if I asked for 1H30, I knew that 1H would be the duration of the performance, and I was ok with that. I did not expect to play 25 mins. I did not expect either not to find the proper audio cable : they had no connection for my 828, and the sound was coming out from the powerbook, that is to say in a much poorer quality, without the possibility to pre-listen with the headphones. Last but not least, in spite of my over repeated request to have a minimum 30 min sound check and a dedicated space to install my set-up… I did not get any of those, and as a result, I could not get the uc33 to work, being forced to mix 8 tracks with the mouse (it's impossible to play cuts, sharp dynamic changes…), and missing ALL the controls associated with the knobs on the controller, on which I had worked a long time (mostly 'musical' zone- sfx morphings). In the future I will have to refuse to play in those conditions, simply not suitable for playing my live. Many thx to Sandy and everyone in the 260 km/h
car for everything else. He is really not to blame for what went wrong.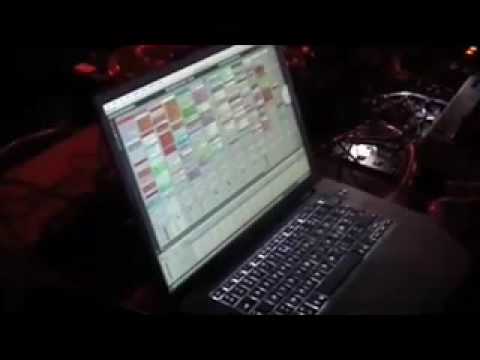 3 Comments »
hello Laurent,

décidément je crois que sa dois être la date, j'ai eu le même problème avec ma motu 828 mk3, impossible de la faire fonctionner a wuppertal le 2 mai. Doepfer Drehbank plug en midi donc inutilisable… obligé de sortir en line avec le chipset son du dell fuck!! Je crois que sa provient vraiment de l'environnement (humidité/vibration) et des drivers merdiques MOTU !
Upgrade to RME fireface, dans quelques mois ce sera l'ACHAT! bonne semaine. Seb

Comment by lawrencium — May 5, 2009 @ 8:59 pm

Hi Laurent sad to hear that your performance didn't go as planned. I must say party organisers are really not ready for people doing real live electronic music. They are too much used to DJ's
What about Japan man! Im still waiting for your reply.
Best wishes to both of you.
RSS feed for comments on this post. TrackBack URL
Leave a comment